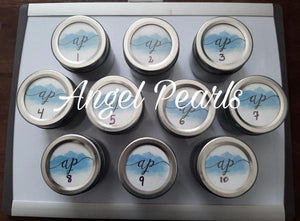 Crystal Punch
Each crystal punch contains a piece of gemstone jewelry. Choose 2 numbers and I will show you both and you choose the one you like best! 
Gemstones could be rose quartz, black obsidian, aventurine, blue stone, cats eye, tigers eye, carnelian, amethyst, and so much more.
Valued at $15 or above. 
All sales are final. No exchanges or refunds.